A little history of the Banks, Menz and Chartres families, Cudlee Creek, South Australia.
This page contains many photographs and may take a while to load,
please be patient,
thanks, Peg & Bill.







Our family (Peg & Bill Chartres'), on Peg's side, is descended from the Banks family from Hollands Creek in the Cudlee Creek District.
The following is dedicated to our sons Nicholas, Wayne, Graham and Jason (who were sixth generation to reside in Cudlee Creek) and their children all of whom have maintained a close association with the Cudlee Creek District.



The Banks Family

.
After a short time in Adelaide they moved to Fifth Creek and later to Marble Hill, before heading north where Abraham carted ore from the Burra Copper Mines. Finally they took up farming at Anstey's Hill where another son (Edward in 1846) was born. Abraham died at Anstey's Hill in 1860 aged 53.
Three of Abraham's sons, (George, William and Edward) all acquired land in the Cudlee Creek District. George and William at Hollands Creek, and Edward at Fox's Creek.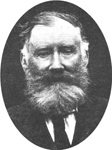 George Banks, Peg's g-g-grandfather,
(1836 - 1899 - Abraham's eldest son)
, worked with his father carting ore from the Burra Mines before establishing his own business carting wool from the northern stations. He later carted wood in the Hope Valley and Anstey's Hill area before engaging in farming and dairying at The Prairie, Cudlee Creek.
He later rented, and subsequently purchased
(in 1857)
158 acres, known as "Walnut Grove",
(on what is now known as Hollands Creek Road)
Cudlee Creek, which he later added to.
He married Mary Ann Farnham
(in 1857)
, the daughter of Giles Farnham of Fox's Creek; they had seven children
(Caroline 13/11/1858, Harriett, 29/02/1860, George 11/07/1861, Cain Thomas 22/07/1863, Louisa Georgina 08/10/1865, Edith Eliza 20/07/1867, Hannah Moisella 18/07/1869)
.
George often recalled that "Walnut Grove" could be completely isolated, due to the flooding of the River Torrens.

Cain Thomas Banks (Peg's g-grandfather) (known as Thomas - the spelling of Cain varies on different documents - I have chosen Cain as that is what appears on his Head Stone in the Cudlee Creek Cemetery), purchased Alfred Hoad's property, "Woodlands" (on what is now Banks Road), Cudlee Creek, in 1891 where he established an orchard and nursery.
Thomas married Harriett Mount Gambier Phoebe Westphal (known as Phoebe) on 9th November 1893 and they had two daughters, Phyllis (27th September 1894) and Olive, Peg's Grandmother (16th December 1898).
Following Thomas' death, in 1904, Phoebe farmed the property until she leased it to her son-in-law W. (Bill) Menz in the 1920's.
When Phoebe died in 1951, the property passed to Bill Menz, who continued to farmed it (with his son, Keith, Peg's father), until his death in 1965, it then passed to his wife Olive.



William Banks, Abraham's eldest son, acquired "Sheepcot Farm", Hollands Creek, (103 acres) at Cudlee Creek in 1857, he later added 129 acres and established it as an orchard growing mainly apples and plums, combining it with dairying and grazing.
In 1857 he married Bridget O'Sullivan and they had two sons and three daughters.
He served two years as a member of the Talunga District Council beginning in 1899, he is buried in the Cudlee Creek cemetery.

Edward Banks, Abraham's youngest son, purchased a block of land at Fox's Creek from Giles Farnham where he planted an orchard and established a dairy. He Married Morella, Giles Farnham's daughter, and they had three children, Thomas, Abraham and Elsie.

The Menz Family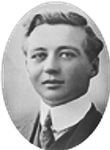 Bill Menz, Peg's grandfather, was the son of George and Annie Menz, of Chain of Ponds. He married Olive Banks (Thomas and Phoebe Banks' daughter) on 8th August 1923. Bill and Olive Menz had two children, Keith Thomas, Peg's father, (7th February 1925) and Joyce Olive (14th January 1930).
When Bill Menz died (1965) the property passed to his wife, Olive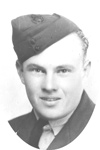 Keith Thomas Menz, Peg's father, was the son of Bill & Olive Menz.
After Olive's death, in 1970, the property was managed by Keith, who farmed it until the late 1970's when it was sold and subsequently subdivided. Keith Menz married Irene Olive Parbs (29th October 1946) they had four Children. His 2nd daughter, Peg, married Bill Chartres 2nd September 1967.


The Chartres Family
Thomas Chartres ( born 1818, Yorkshire, England, the son of William and Mary (nee Houghton)) arrived in Melbourne, Australia in September 1856, with his wife Ruth (nee Smith) and children (Mary R., Charlotte, Thomas (Bill's g-grandfather) and a nephew (Richard Smith), on the "Golden Era" and continued on to Adelaide aboard the coastal steamer "White Swan" arriving 20th September. The family settled in the Enfield area.
His grandson, Walter Robert Chartres (Bill's father), married Edna Jean Tyrrell (22nd April 1930), and they settled in their new home at Prospect, where they raise their family. They had six children, Allan, Kevin, Bill, Jill, Lynette, and Glen.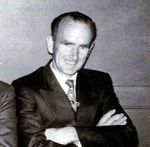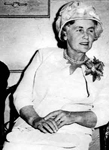 Wal ("Jinks") Chartres (photo left) had established a Wholesale Fruit business (Chartres & Eitzen Pty Ltd>) in the Adelaide East End Markets in 1948 and he later added a packing shed to the business which was located next to his home at Prospect.
The Packing side of the business rapidly expanded so he decided to move to Cudlee Creek (1960) where he built a new home and packing shed. The fruit packing venture continued to grow and so a new larger shed and coldstore was built a couple of years later. Three of Wal's sons, Allan Kevin and Bill, had joined him in the family business, however following his death (1966), firstly Kevin and later Allan, retired from the business to follow other interests, and Bill managed it until the packing shed was destroyed during the Ash Wednesday Bushfires (February 1983). (photo right Jean Wife of Wal)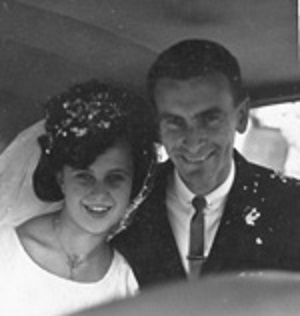 Peg (Phyllis Irene) Menz (photo left) (The second daughter of Keith and Irene Menz, of Banks Road, Cudlee Creek)
married Bill (Graham Brian) Chartres (photo right) (The third son of Walter and Jean Chartres, of Redden Drive, Cudlee Creek) on 2nd September 1967 in the Cudlee Creek Methodist Church, she was the third generation of the Menz family to be married in the church
(Bill Menz (1923), Keith Menz (1946) and Peggy Menz 1967)).

Peg and Bill have four sons Nicholas James (11th August 1968), Wayne Robert (13th February 1971), Graham Brian (27th April 1973), Jason Mark (9th September 1976).
Nick, Wayne and Graham were the fifth generation of the Banks family to attend the Millbrook School, which opened in 1879, when Cain Thomas Banks (their g-g-grandfather) was a first day student.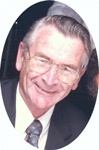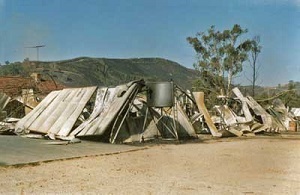 Bill Chartres (photo left) managed a fruit packing shed at Cudlee Creek with a wholesale fruit business in the old East End Produce Markets in Adelaide (Chartres & Eitzen Pty. Ltd.), however, following the disastrous bush fires of Ash Wednesday (16th February 1983) that destroyed the Cudlee Creek Packing Shed, he sold up and moved to Lobethal with Peg and their family.

Following the fire Bill managed Sunshine Fruit Pty Ltd in Adelaide's wholesale fruit markets, firstly in the East End and later at the new Pooraka Market.