Lobethal, located in the Adelaide Hills, about
40 km from Adelaide, SA, Australia, has a
generally mild, warm and temperate Mediterranean
Climate with an average rainfall of about 860mm.

During summer the temperature can reach the
mid-forties, but these hot days are usually followed
by mild (and sometimes cold) evenings. Frosts occur,
but are rarely extremely severe and snow has been
recorded on a few occasions.

The last heavy snowfall was
18
th
August 1996.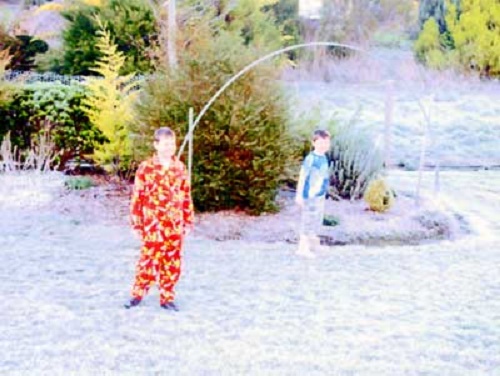 Our grandchildren Greg & Scott enjoy(?)
a frosty morning at Lobethal.
(Photo Peg & Bill Chartres' collection Circa 2005)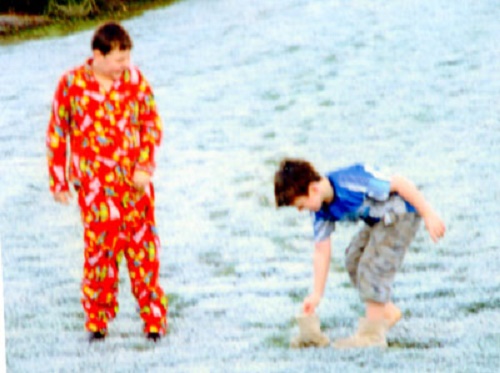 Our grandchildren Greg & Scott enjoy(?)
a frosty morning at Lobethal
(Photo Peg & Bill Chartres' collection Circa 2005)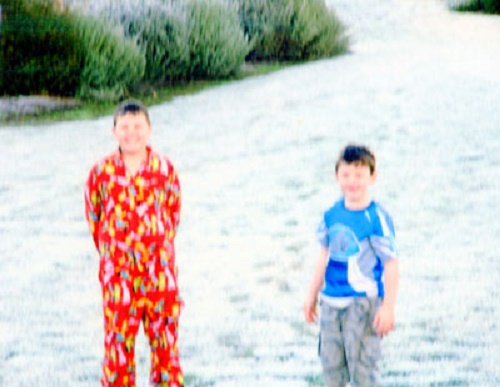 Our grandchildren Greg & Scott enjoy(?)
a frosty morning at Lobethal
(Photo Peg & Bill Chartres' collection Circa 2005)